I am currently enrolling clients in upcoming groups for January.
I will be running a 12 week group on Emotional Eating and a 4 month group on Creating A Life You Love. Information on each group follows, please feel free to contact me for more information.
Emotional Eating – Heal Your Relationship with Food
I plan to start this group mid January with Saturday morning meetings from 9:30 to 11:00
In this 12 week program we will meet weekly to explore different aspects of emotional eating, creating healthier habits, using daily mindfulness practices and creating motivation for change.
Utilizing strategies from Cognitive Behavioral Therapy, Emotional Freedom Techniques, Mindfulness, and Neurolinguistic Programming we will delve into limiting beliefs around healthy eating and work on creating strategies for change.
Cost – $300
Create Your Life By Design
In this program we will meet every other week  for 4 months (8 sessions) and explore the 9 Environments of You and how they all interconnect. Then we will go through several self exploration exercises to start to gain insight into what it is you really want in your life so you can start to make change in your environments to create a life where you feel engaged and alive
.
Strategies for Creating your Life by Design
The 9 Environments of You
Learn how the environments of your life impact your ability to create change and live the life you desire…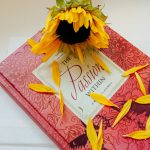 Group Date TBD  –
I plan to have this group on Thursday evenings from 6:30 to 8:00 starting either the end of January or beginning of February.
This will be a 8 session series meeting over 4 months. I am currently looking at dates and times. Please email me at mj@hnhlv.com for more info.
Learn how to…
Create your life by design rather than by default

Gain clarity around your life purpose

Increase follow through on goals
Based on concepts from Jim Bunch (Ultimate Game of Life) and Jack Canfield (The Success Principles)
Discover how your environments can drain your physical, emotional, and mental energy and how to create environments for success.

Determine next steps that support positive change.

Identify Strategies to get in touch with your true purpose and passions.
Cost: $300
For more information contact: Maryjane at (702) 339-1165 or email me at mj@hnhlv.com