A caring and committed Therapist, Certified EFT Practitioner, and Recovery & Wellness Coach, I graduated with a Master of Science Degree in Marriage and Family Therapy and a minor in Addiction Studies from the University of Nevada,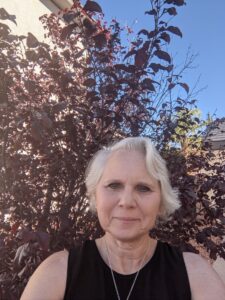 Las Vegas. I have been practicing for over 15 years and have training in many therapeutic modalities including Cognitive Behavioral Therapy, Solution Focused Therapy, Motivational Interviewing, and Mindfulness.I hold Certifications in Emotional Freedom Techniques, Reiki,  and Life Coaching as well.
My intent is to approach each client as unique and individualize treatment according to their needs and strengths. I hold the perspective that as the person desiring to make a change in your life you also hold the key to that change. Not only are you the one that must define what that change looks like, you hold within the solution to make that happen.
As a student of Energy Psychology I use Emotional Freedom Techniques to eliminate the negative emotions and limiting beliefs that keep people stuck to help facilitate healing, self discovery, and end self sabotaging behaviors in an effort to create a life filled with joy and abundance.
I tend to be interactive and solution focused, I will offer you feedback and strategies to start to incorporate on the path to healing and self growth.
I work with a variety of mental health issues, addictions, life transition, and do marital counseling. I do individual counseling with ages 13 and up. Some of the benefits you can hope to gain from counseling include:
Learning healthy ways to cope with stress and anxiety
Discovering how to change self defeating behaviors and develop new ways of being
A better understanding of yourself and your behaviors
Improving communication and listening skills
Skills for improving your relationship